Joined Up Careers Derbyshire can help you gain vital work experience in the health and social care sector. We promote opportunities in the workplace through our partner NHS, local authority and voluntary sector organisations. We can also link you in with interactive and innovative virtual work experience programmes via our partnership with Springpod. Such opportunities will help you develop key skills, gain real-life experience and provide a great addition to the CV.
Springpod 'virtual work experience'
The Careers Team at Joined Up Care Derbyshire has partnered with Springpod to run Future Talent, Future Heroes. This programme offers a form of 'virtual work experience'. It can be taken in your own time and offers a certificate of completion. It covers everything from an introduction to the sector to different opportunities, areas and responsibilities within health and care professions. You will have the chance to take part in some great quizzes and amazing activities.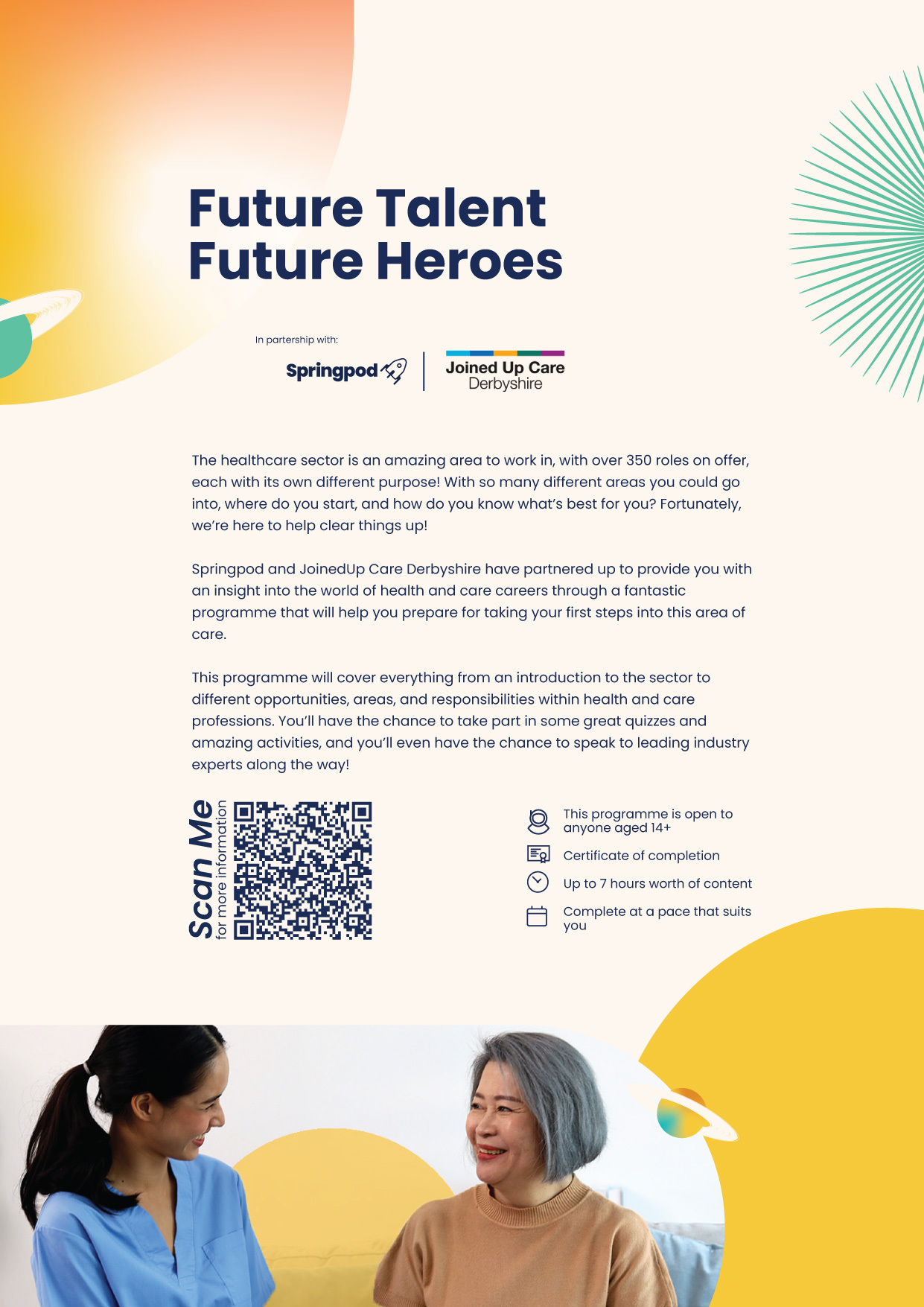 Various partner organisations within Joined Up Care Derbyshire offer work experience opportunities – click on the buttons below to find out more.
Current work experience opportunities
Our partner organisations are regularly adding their current work experience vacancies to our work experience portal. Please note some of these vacancies are in high demand and may be filled soon after they have been published. Please apply directly on the application page, where you can also find a contact email address for any further questions.
Good luck for your career in health and social care!