Rotations last 18 months in total, consisting of three clinical workplaces for a duration of approximately six months each. Clinical areas include community nursing, community hospitals, practice nursing, hospice care, acute hospitals, care homes, wound clinics, urgent treatment centres and mental health. NQNs remain on the rotational programme for 18 months, after which they will be ensured a band five role. The supportive programme includes access to a practice learning facilitator and the Derbyshire Community Health Services preceptorship programme, as well as additional leadership and development workshops. You can fill in a form to express an interest in joining the programme.
Further details from: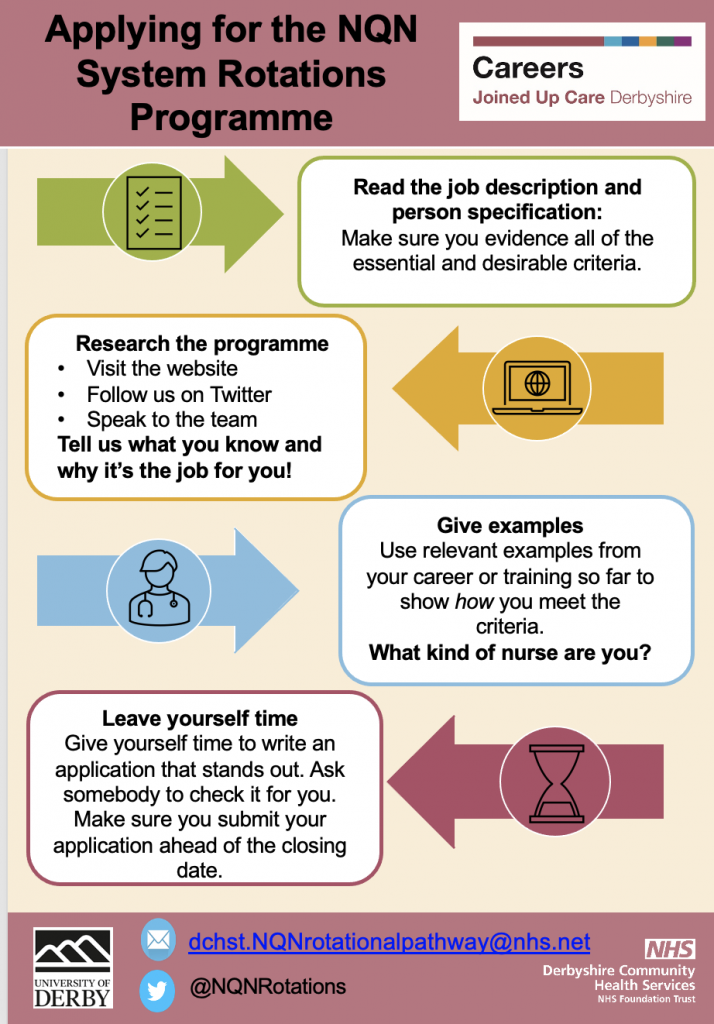 Newly Qualified Nurse clinical simulation sessions
The first cohort of the NQN System Rotation programme have experienced their initial clinical simulation training session. Derbyshire Community Health Services have been working in collaboration with colleagues from Sherwood Forest Hospitals and the University of Derby. 
We are fortunate to have access to facilities that mirror an environment that closely replicates community and clinic-based nursing environments on a university campus. The house is set up with audio visual equipment, allowing the nurses to observe each other and offer some very valuable and supportive peer feedback to enhance and improve clinical practice.
Simulations have been designed in collaboration with the NQNs and operational areas to ensure relevant learning is targeted. This has been a very well-received learning opportunity and we are looking forward to running further simulation events for this and future cohorts of the programme.